Chalets in the middle of the ski area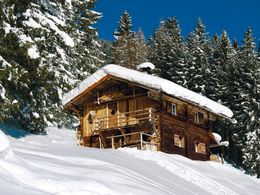 At huetten.com you will find the biggest selection in rustic & luxurious chalets direct next to the ski slopes. We have small chalets for two or  the small families and also big chalets for groups.

Only at huetten.com you will have the biggest selection in chalets!

If you have any questions, our staff in our booking office are happy to assist you.
Hotline: 0043 463 / 55 0 80.