Cabins & ski cabins in Kitzbühel, Austria
Wonderful cabin holidays in Kitzbühel, Tyrol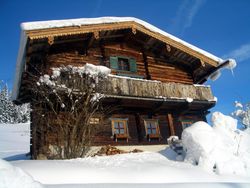 Spend your holidays in one of the most famous regions of austria: Kitzbühel!
Welcome in one of the most famous valley of austria. Every year hundred thousands of guests visit the Kitzbühel Alps and enjoy their unique flair.
Book one of our chalet for your holidays in the region Kitzbühel.
If you have any questions, our staff in our booking office are happy to assist you.
Hotline: 0043 463 / 55 0 80
No chalet fits your expectation for your holidays in Kitzbühel?
If you need support in the selection of your chalet or if you haven't found a nice cabin for your holidays in Kitzbühel, our huetten.com team may help you:
Call us:
From Austria, Switzerland or other countries: Tel. 0043 463 / 55 0 80
Free call from Germany: Tel. 0049 800 / 33 55 055
Available Monday to Friday, 8.00 - 18.00 o'clock